Governor Hochul,
let's advance your affordable climate-friendly homes agenda!
On December 6, 2022, over two hundred organizations from across New York sent a letter to New York Governor Kathy Hochul urging her to make good on her commitment to reach 2 million climate friendly homes by 2030, including 800,000 low and moderate income households. The letter calls on the Governor to marshal the resources and policies needed to get fossil fuels out of buildings while prioritizing the most vulnerable communities for healthy, affordable housing and energy, as well as good, green jobs.
The letter calls for:
A major Green Affordable Pre-electrification (GAP) Fund to fix New York's oldest, unhealthiest housing and remove barriers to weatherization and electrification
Funding for weatherization and electrification to improve health and reduce climate pollution
Protect New York from rising energy costs and the climate crisis by ending fossil fuel expansion, simplifying existing utility financial assistance programs, and ensuring that New Yorkers don't spend more than 6% of their monthly income on their energy bills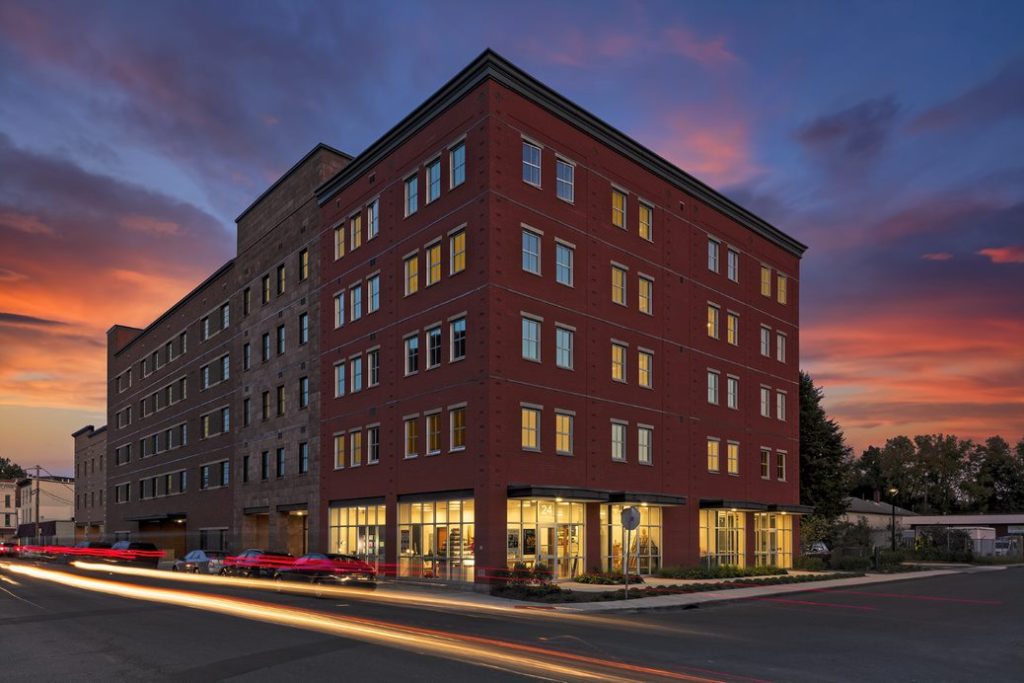 Take Action
Organizational Sign On
We invite organizations to join us in urging Governor Hochul to commit to equitable building electrification.
Sign the Petition
Join the thousands of individuals who support the building electrification equity platform.
Organizations that have signed the letter
350 Brooklyn

350 NYC

AAUW Kingston

Acadia Center

Adirondack North Country Association

Affordable Housing Partnership of the Capital Region

ALIGN

All Our Energy

Alliance for a Green Economy (AGREE)

Alliance for Clean Energy NY

Association for Energy Affordability

AU Environmental Action Coalition

Aztech Geothermal, LLC
Basilica Hudson

Bay Ridge Environmental Group

Bedford 2030

Bronx Climate Justice North

Bronx Jews for Climate Action

Brooklyn For Peace

Broome Tioga Green Party

Buffalo Energy, Inc.

Buffalo Geothermal LLC

Building Decarbonization Coalition

Building Performance Contractors Association of NYS (BPCA-NYS Inc)

Campaign for Renewable Energy

Capital Heat Inc
Catskill Mountainkeeper
Chemung County Library District

Church Women United in New York State

Citizen Action of New York

Citizens' Climate Lobby- Greater Capital Region

Citizens' Climate Lobby – New York State

Citizens' Climate Lobby – Mid Hudson

Citizens' Climate Lobby- Rochester

Citizens' Climate Lobby – Westchester

City Roots Community Land Trust

Climate Change Awareness and Action
Climate Change Resources, Inc.

Climate Crisis Working Group (IMV)

ClimateMama

ClimateMaster, Inc.

Climate Reality Project – Capital Region, NY
Chapter

Climate Reality Project- Finger Lakes Chapter

Climate Reality Project – Long Island Chapter

Climate Reality Project – NYC Chapter

Climate Reality Project – Westchester Chapter

Climate Reality Project- Western New York Chapter

Climate Solutions Accelerator of the Genesee-Finger Lakes Region

CNY Solidarity Coalition

Coalition Against the Rockaway Pipeline

Coalition for Outreach, Policy & Education

Coalition to Protect New York

ColorBrightonGreen

Color Fairport Green

Color Penfield Green

Community Advocates for a Sustainable Environment (CASE)

Communities for Local Power

Concerned Health Professionals of New York

Dandelion Energy

Dutchess County Progressive Action Alliance

E.M.M. Heating Services llc

E2 (Environmental Entrepreneurs)

Earthjustice
EarthKind Energy

Ecosave Inc

Effervescence Skincare

Egg Energy Systems, Inc.

Elmirans and Friends Against Fracking

Energy Catalyst Technologies LLC

Enterprise Community Partners

Environmental Advocates NY

Environmental Defense Fund
Environmental Justice Ministry of First Unitarian of Rochester

Food & Water Watch
For the Many
Fossil Free Tompkins
Frack Action
FrackBustersNY
Friends of Columbia Solar

Gas Free Seneca

Geotherm Inc.

Grassroots Environmental Education

Greenfaith LI

Green & Healthy Homes Initiative, Inc

Green Education and Legal Fund

Green Home Logic, Inc.

GreeningUSA

Green Ossining

Green Party of Nassau County

Green Team LI

HabitatMap

Halco Energy

Heat Cool Smart Brooklyn

HeatSmart Tompkins

Hotshot Hotwires

Hudson River Sloop Clearwater, Inc.

Ibero-American Action League

Indian Point Safe Energy Coalition

Indivisible Nation BK

Indivisible Scarsdale

Interfaith Climate Justice Community of WNY

Jewish Climate Action Network NYC

Kinetic Communities Consulting

LaMorte Electric Heating and Cooling
Livingston Energy Group, LLC

Long Island Activists

Long Island Progressive Coalition

Margert Community Corporation

Mothers Out Front- Dutchess

Mothers Out Front – Long Island

Mothers Out Front- New York State Leadership Team

Mothers Out Front Northern Westchester

Mothers Out Front Tompkins

Mothers Out Front Westchester Rivertowns

Nassau Hiking & Outdoor Club

Natural Resources Defense Council (NRDC)

Network for a Sustainable Tomorrow (NEST)

New Paltz Climate Action Coalition

New Paltz Climate Smart Task Force

New York Climate Action Group

New York Climate Advocacy Project

New York Energy Democracy Alliance

New York League of Conservation Voters

New York Progressive Action Network

New York Public Interest Research Group (NYPIRG)

NY Climate Reality Chapters Coalition

New York Solar Energy Society
New Yorkers for Clean Power (NYCP)

North American Climate, Conservation and Environment (NACCE)

North Bronx Racial Justice

North Country Earth Action

North Country NYPAN

NY-GEO, New York Geothermal Energy Organization

NYC 2030 District

Orange RAPP (Residents Against Pilgrim Pipelines)

Pachamama Alliance of the
Rochester Area

Partnership for Policy Integrity

Peace Action Bay Ridge

Peace Action NYS

Peoples Climate Movement – NY

People for a Healthy Environment
Physicians for Social Responsibility – NY

Possible Rochester | Possible Planet

Progressive Women of NY

Protecting Our Waters

The Public Utility Law Project (PULP)
Putnam Progressives
PUSH Buffalo
Ratepayer and Community Intervenors, Finger Lakes
Regional Plan Association (RPA)
Renewable Energy Long Island
Renewable Heat Now (RHN)
Repair Cafe- Kingston
Residents Allied for the Future of Tioga (RAFT)

Resist Spectra

Rewiring America

Rivers & Mountains GreenFaith Circle

RMI (Rocky Mountain Institute)

Rockland Goes Green

Roctricity

Roots of Success Environmental Literacy
and Job Training Program

RUPCO, Inc
RYCOR HVAC Heat Pumps

Safe Energy Rights Group

Salas O'Brien

Sane Energy Project

Sanford-Oquaga Area Concerned Citizens (S-OACC)

Sanfilippo Solutions Inc

Saving Energy NY

Seneca Lake Guardian

Sierra Club Atlantic Chapter

Simply Installs LLC.

Sisters of St. Dominic of Blauvelt, New York

Sixth Street Community Center
SolaBlock, Inc

Solarize Albany

Solstice Initiative

South Asian Fund For Education Scholarship and Training Inc

South Bronx Unite
South Shore Audubon Society

Southern Tier Interfaith Coalition

Stop Cricket Valley

Stop NY Fracked Gas Pipeline (SNYFGP)

Stop the Algonquin Pipeline Expansion (SAPE)

The Student Climate Coalition

Sullivan Alliance for Sustainable Development

SunCommon

Sunrise Movement NYC

Sunrise Movement Rochester

Sustainable Finger Lakes

Sustainable Hudson Valley

Sustainable Putnam

Sustainable Warwick

Sustainable Westchester

Syracuse Cultural Workers

Syracuse Democratic
Socialists of America

Syracuse Peace Council

Tarrytown Environmental Advisory Council

Taylor Heating Inc

Th!rd Act NYC

The Community Preservation Corporation

The Insulation Man LLC

The Park Church in Elmira

The Passive House Network

The Reve

Tompkins County Climate Protection Initiative

Tompkins County Progressives

True Building Performance

UHAB

Ulster Activists United for Action

United For Clean Energy

Ulster Activists

Urban Green Council

Urban Jobs Task Force

Urbecon LLC

UU Congregation of Binghamton, Green Sanctuary

Veterans for Climate Justice

Vote Solar

WE ACT for Environmental Justice

Westchester Alliance for Sustainable Solutions (WASS)

Westchester for Change

WESPAC Foundation, Inc.

Western New York Environmental Alliance

Western NY Drilling Defense

Win Climate

Wise Home Energy